Meet our CEO and Principal Engineer
Eric Anderson is the CEO and Principal Engineer of Bighorn Consulting, located in Reno, Nevada.  In addition to growing and managing a successful engineering and construction management business in Northern Nevada and California, Eric has developed a creditable reputation among his clients and peers in the land development, engineering, and construction community as a competent and skilled engineer, project/construction manager, land planner, and public speaker.
Eric earned his bachelor's degree in civil engineering from the Colorado School of Mines in Golden, Colorado.  He is a licensed Professional Civil Engineer in Nevada and California as well as a member of the American Society of Civil Engineers, the Nevada Chapter of the AGC, the Builders Association of Northern Nevada, the US Green Building Council, Nevada Bighorns Unlimited, and the Rocky Mountain Elk Foundation.
Away from the office, Eric enjoys spending time with his family, recreating in the outdoors, playing sports, and coaching youth sports with his kids.  Eric was born and raised in Reno, Nevada and returned home after graduating from college in Colorado.  An avid fly fisherman, bird and big game hunter, accomplished golfer, devoted husband and father, Eric is a proud Nevada Native and truly appreciates all Northern Nevada has to offer his growing family, business, and recreational activities.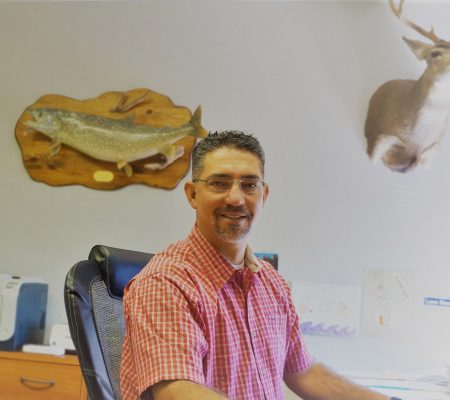 Eric Anderson, CEO and P.E.
To contact us by mail please use: Bighorn Consulting, PO Box 18790, Reno NV 89511